November 8, 2023 at 11:51 am
#7523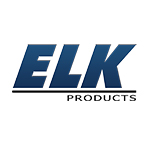 Michael Burrell
JP,
The requirement for an ElkConnect account is solely for the remote connectivity from the home since there is a monthly access fee required. This is only set up to invoice to professionals.
Although the system is targeted for a local only operation, it can be archived. You can access the system locally by clicking the menu in the top left of the app from the login page, then settings, the local discovery. This will allow you to connect to the control over the local network.
Can you provide the where you purchased this equipment?
Mike