The Security & Automation Connection
A collection of ideas, application notes, tips, and how to guides to help you make the most of the security and automation solutions we offer.
Prevent water damage and offer an added level of protection with ELK's Water Shutoff Valve controlled by ELK's Alarm Engine or M1 Control
In an effort to increase account security, services like Gmail and Yahoo have adopted new policies that affect the ability of third party devices to login and send messages through their servers. Changes are required in the M1XEP email configuration to address these new policies.
Heavy snow, ice, and windy conditions from winter storms often lead to power outages. Don't wait until it is too late to make sure the standby battery for critical security and life safety equipment is in good health. Here are some tips to ensure years of reliable service from back-up batteries.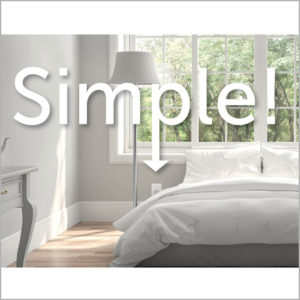 The wall plate size and low profile design of ELK flush mount speakers allow them to easily blend in.
Battery testers that provide an amp hour reading may seem convenient, but misinterpreted readings could leave fire systems and other critical security/life safety equipment with insufficient backup power.
The M1 RS485 data bus provides fast and reliable communication to M1 peripherals. Proper wiring, termination, and device addressing are key. Common mistakes can lead to headaches, so it is important to get it right.
Eliminate the need to enter a code by using cards and fobs to arm or disarm the M1.
ELK offers proven, security-focused solutions for both residential and commercial installations. M1 systems are professional grade with the scalability you need and features your clients want.
The ELK-SP12F is a discrete, flush mount speaker that works great for any interior speaker application. But, did you know…
The SP12F can be mounted behind the M1KP2 keypad for a concealed speaker solution.
ELK's 28″ structured wiring enclosures are perfect for larger M1 installations. Use these tips for the best enclosure configuration.