The Security & Automation Connection
A collection of ideas, application notes, tips, and how to guides to help you make the most of the security and automation solutions we offer.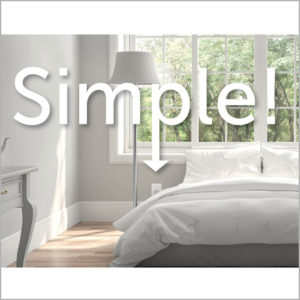 Supplement signs with concise voice alerts and reminders. Use ELK recordable modules to deliver custom message tailored to each business.
Battery testers that provide an amp hour reading may seem convenient, but misinterpreted readings could leave fire systems and other critical security/life safety equipment with insufficient backup power.
The M1 RS485 data bus provides fast and reliable communication to M1 peripherals. Proper wiring, termination, and device addressing are key. Common mistakes can lead to headaches, so it is important to get it right.
Eliminate the need to enter a code by using cards and fobs to arm or disarm the M1.
ELK offers proven, security-focused solutions for both residential and commercial installations. M1 systems are professional grade with the scalability you need and features your clients want.
The ELK-SP12F is a discrete, flush mount speaker that works great for any interior speaker application. But, did you know…
The SP12F can be mounted behind the M1KP2 keypad for a concealed speaker solution.
ELK's 28″ structured wiring enclosures are perfect for larger M1 installations. Use these tips for the best enclosure configuration.
Surges and transients can occur for many reasons, with or without the presence of lightning or storms, affecting more than just power lines. Surge suppressors can protect important and costly equipment.
M1 energy management solutions help reduce energy costs without sacrificing comfort. M1's automation capabilities provide intelligent control and scheduling of lights, thermostats, and more.
Detecting and reporting an intrusion is an important function of even the most basic security system. But what if the system could prevent the intrusion from ever happening? Put the automation features of the M1 control to work as a smart intrusion deterrent!
M1 provides simple control and management of access for multiple entry points with restrictions by area, user, and/or schedule. User credential options include proximity cards/
fobs, PIN, or biometrics.