September 13, 2022 at 4:56 pm
#6372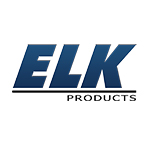 Brad Weeks
Originally the M1 System could integrate with ZWave Lighting, Thermostats and Locks through the ELK M1XSLZW Interface communicating to the Leviton VRC0P. The ZWave network was setup using the Leviton Software and the Leviton ZWave UPB "Stick". Once the ZWave network was configured the information was then loaded into the VRC0P which would communicate to the ELK M1XSLZW. Leviton has Discontinued the VRC0P and therefore ELK discontinued the M1XSLZW Interface.
At this time the only way for the M1 System to interface with ZWave is through the ISY994i ZW+ or the IISY994i ZW+/ IR Pro from Universal Devices https://www.universal-devices.com/elk/ :
Which may now have been replaced with their new Polisy interface. For additional information please reach out to Universal Devices. Currently no ZigBee interface is available.
The M1PCSPIM is the M1XSP configured for UPB Lighting as well as the PCS PIM R interface in an all in one package. You could also use the M1XSP with the PCS PIM R to control UPB lighting. You cannot setup the PCS Lighting Network using the M1PCSPIM but could use the PCS R (will need a USB to RS232 cable).