August 29, 2023 at 10:05 am
#7269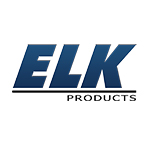 Michael Burrell
@Kris Nelson – We have been actively working to improve the C1M1 and the cellular offering. Below are some of the improvements outlined.
Firmware Update: In late 2022, we released updated firmware for the C1M1LTEV (Version 0.0.1.17) & C1M1LTEA (Version 0.0.1.07) that addressed internal issues causing undesirable behavior in areas with unstable cellular signals. These changes were necessary due to instability related to the high level of cellular traffic today. This firmware update directly addresses the "Ethernet Loss" trouble condition and other issues related to the device's stability.
Cloud Services Upgrade: In addition to the firmware update, we also examined the cloud connectivity of the C1M1. We identified that the connection to ElkLink needed improvement to enhance its robustness. Due to the number of devices, we observed that some devices were experiencing difficulty staying connected or establishing a connection to ElkLink. To address these concerns with cloud connectivity, we deployed a new cloud service with enhanced throughput in May 2023.
Proxy Service Improvement: Continuing our efforts to evaluate and improve this service, we identified a TCPIP timing issue that only came into play when using LAN and specific ISP services like Starlink, which have tighter session timeouts. This issue was affecting our proxy services that allow for 3rd party app and RP remote connections. In June 2023, we made a change to our Proxy service that resolves our connectivity issues when utilizing service providers with these types of requirements.
Secondary Antenna: We have also included a secondary diversity antenna in our new units to improve stability, if you have units that need secondary antennas please let us know. Please note that the secondary antenna does not improve signal strength or reception. It is there to improve the device's ability to maintain a connection to the tower by providing the primary antenna a reference point.
Firewall Changes: Lastly, we examined connectivity from outside of North America and found that our services were blocked when users attempted to make connections. This posed an issue for clients who traveled and wanted to access their systems, appearing as a connectivity problem with the service or device. We have since made firewall adjustments to allow for additional access to our services in the event that clients travel. For security purposes, some regions are required to remain blocked.
We will continue to actively test and monitor our connectivity for improvements and resolutions to issues reported in the field. I cannot thank you all enough for the feedback, as it is invaluable in helping us improve our product offering.
Feel free to let me know if you have any further questions or concerns.
-Mike