ELK-TRG2440
Trusted, professional grade step down transformer for low voltage systems, such as Access Control, Security & CCTV.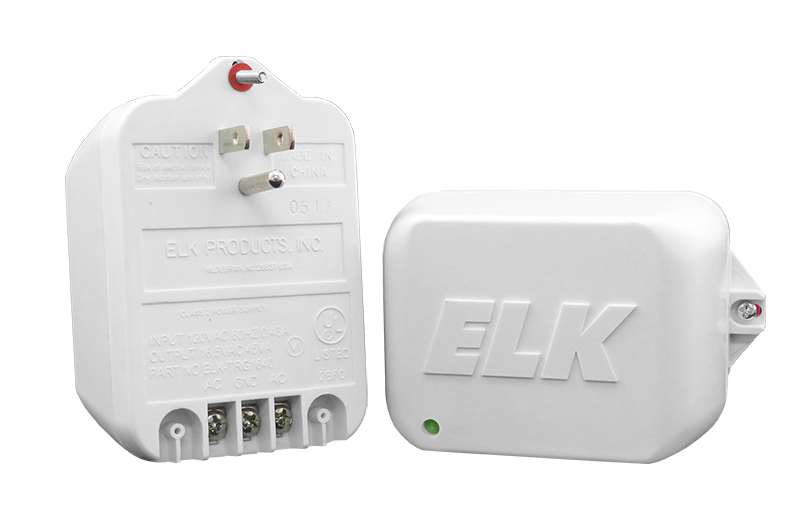 Auto-Resetting (PTC) Fused Secondary
Green Power On LED
Grounding Prong & Terminal
Electrical outlet mounting tab
Efficiency Level VI
UL Listed
Wire Strain Relief
Lifetime Limited Warranty
Input Voltage: 120 VAC, 60Hz, .43A
Output Voltage: 24 Volts AC
Output Power: 40 VA
Size: 4.14"H x 2.74"W x 2.2"D
Color: White
Transformer with with cross head screw terminals (screws included)
Screw for electrical outlet mounting tab
Locate an ELK Authorized Distributor Near You!
For more infomation, call ELK at (800) 797-9355.