Sound All™ Smoke & Heat Detector – Two-Way Wireless
ELK-6052
The ELK-6052 Wireless Smoke & Heat Detector is designed for use with Elk's two-way wireless product line consisting of the ELK-M1XRFTWM Transceiver and the ELK-M1 Control. It is intended for residential applications and incorporates many features designed to ensure its reliable performance.
This smoke detector provides a two-way solution with built-in sounder and wireless "Sound All" activation during an alarm. The unit utilizes photoelectric smoke detection technology, and includes fixed temperature 135°F heat detection, and rapid "rate-of-rise" temperature detection. Built-in self-diagnostics monitor sensitivity and operation status.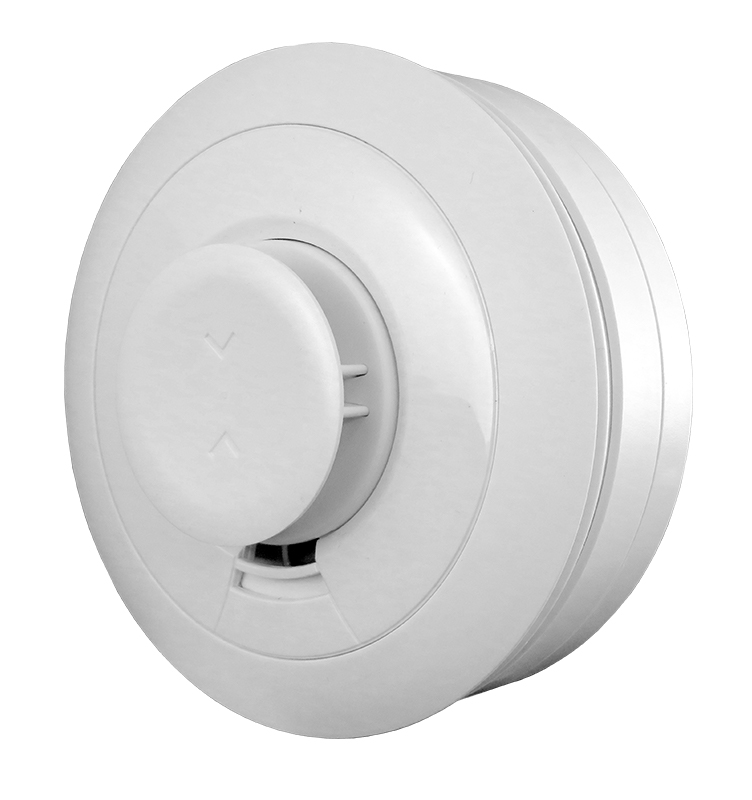 Compatible with ELK-M1XRFTWM two-way wireless transceivers
Ability to activate built-in sounder of all enrolled ELK-6052 smoke detectors
Photoelectric Smoke Detection
Rapid "rate-of-rise" temperature detection
Fixed temperature(135° F) heat detection
902 Mhz - 928 Mhz frequency hopping
Dimensions: 5.6"W x 2.4"HD
Requires 2)CR123 3V lithium batteries
Sound All™ Smoke Detector
(2) Replaceable 3V Lithium battery
(2) Plastic Anchors
(2) #6 Pan Head Sheet Metal Screws
Instructions
Locate an ELK Authorized Distributor Near You!
For more infomation, call ELK at (800) 797-9355.